January 24th 2011 Posted at Shaklee Products
0 Comments
Cinch® Has a New Fan in Dr. Oz Show Contributor Brad Lamm!

It seems like everyone makes a New Year's resolution to lose a few pounds. What if you could lose that extra 10 pounds and, along the way, pick up 10 brand new Members with Cinch? Check out how Shaklee is making it easier than ever.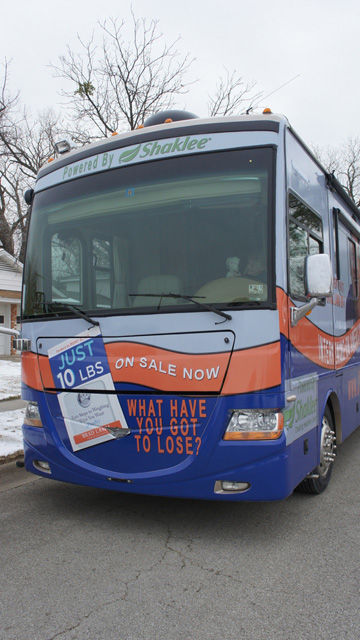 Commit to losing 10 pounds, and let your success attract people to you—and your Shaklee story. Shaklee is in contact with Brad Lamm, intervention specialist, bestselling author, and Dr. Oz Show contributor, to help you attain your goal with a simple but powerful approach—help 10 people get 10 pounds healthier with Cinch.
When you focus on losing just 10 pounds and helping 10 others do the same, you can begin to see the inches come off with Cinch while your business grows. Now that's the kind of expansion you want!

Here's How It Works:
• Introduce Cinch and Shaklee to as many people as you can—particularly during the first part of the year
• Identify at least 10 new people who are not yet Members in Shaklee but who are looking to get healthier and willing to make the 10-pound commitment.

Brad Lamm Could Be Your Next Event's Keynote Speaker!
To find out how you could win a Brad Lamm appearance at your next event, or win an autographed copy of his book, learn how you can earn points with the "Team Up with Tiffany!" incentive.The same points you earn in this incentive can win you a visit from Brad Lamm himself at your next event.
How To Win a Brad Lamm Appearance at Your Next Event
The top five point-earning teams will be able to invite Brad Lamm to speak at a meeting in a city of their choice in April or May 2011.
Also, the top 100 individual point earners will receive an autographed copy of Brad's book, Just 10 lbs—Easy Steps to Weighing What You Want (FINALLY!).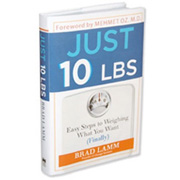 Author and educator Brad Lamm is a regular contributor to The Dr. OZ Show. His book Just 10 lbs—Easy Steps to Weighing What You Want (FINALLY!) provides the motivation to take control of your weight by taking that first step—the first 10 pounds.
Why Just 10?
Studies conducted at the University of Pennsylvania School of Medicine have shown that obese men and women who set a more modest goal of losing just 5%–10% of their body weight are more likely to succeed than those who set more extreme goals.
About Brad Lamm's "Just 10″ Initiative
JUST 10 LBS is an integral part of the The Dr. Oz Show's initiative to restore the health of America, and it is fully endorsed by the Dr. Oz production team. Beginning the second week of January, The Dr. Oz Show will follow Brad as he embarks on a cross-country bus tour to inspire America's twenty fattest and fittest cities to come aboard the JUST 10 train. These JUST 10 events will feature Lamm going into folks' homes and communities (with tie-ins to each city's Oz affiliate station and across various media platforms) to give them a Food Makeover.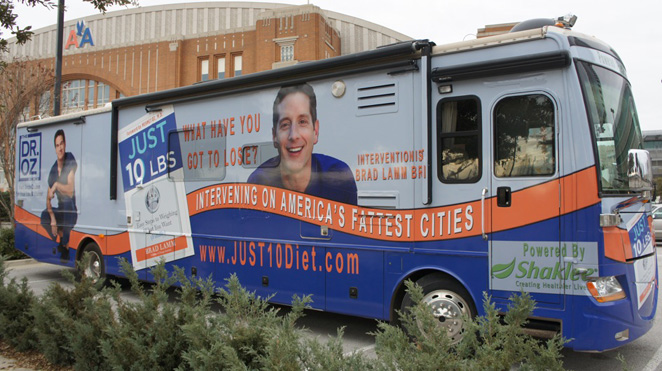 Where in the World
is Brad Lamm?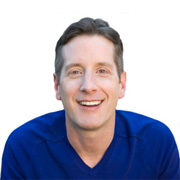 You can leave a response, or trackback from your own site.